KST–245 licensed walkie talkie
KST-245 245MHz CB Radio 246MHz Short Business Radio SBR with 80 Channels for Bangladesh License. We can provide all BTRC required documents if you have SBR License. We are authorized to import KST 245 Walkie Talkie.
Before placing an order, you must provide your valid BTRC permission. After that, we received all valid documents we will check and verify from BTRC and then import for you. You must provide us work order with 100% payment. It will take 30-40 working days to get officially your radio. We also provide all legal documents that you can submit to BTRC later. If you want to know about license producer & fees you can visit this link. We will provide proper guidelines, on how to apply for a license.
Main Functions/Features:
1. Frequency Range: 245-246MHz
2. 80 Memory Channels, Wide Band Coverage
3.RF Power: 5W/ 1W/ 0.5W
4.VOX & TOT Functions
5. Group Calls
6. Calling Remind
7. Emergency Alert
8. Chinese / English Voice Prompt
9. Busy Channel Lock-Out(BCL)
10. CTCSS /DCS
11. Monitor; 9 Squelch Levels
12. Scan CB Radio
13. Channel/Frequency Mode Optional
14. Channel Name Edit and Display
15. Key Pad Operation
16. Large LCD Display
17. High Capacity Li-ion Battery
18. High / Low Power Selectable
19. Power Saving; Low Power Alert
20. Keypad Lock
21.  Wire Clone Function
22. Programmable by Computer/Keypad
23. Work with Repeater, Offset & Reverse Frequency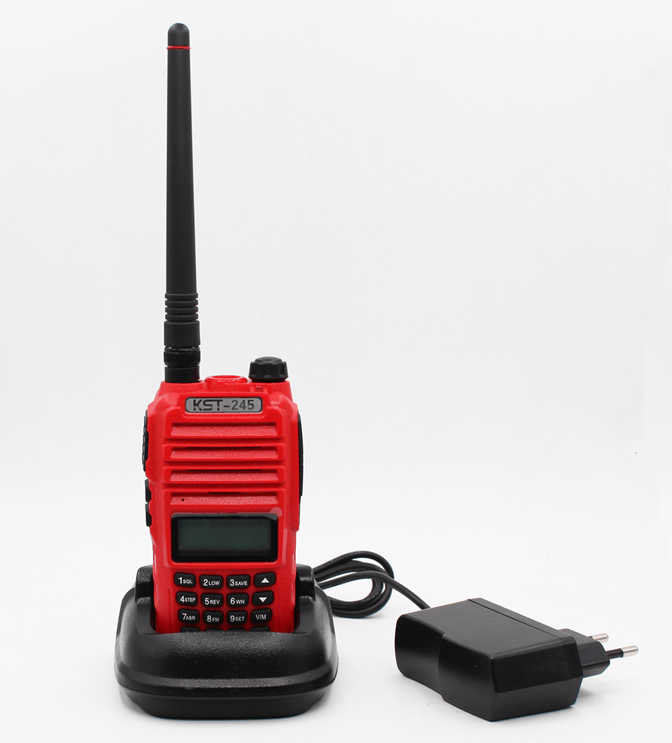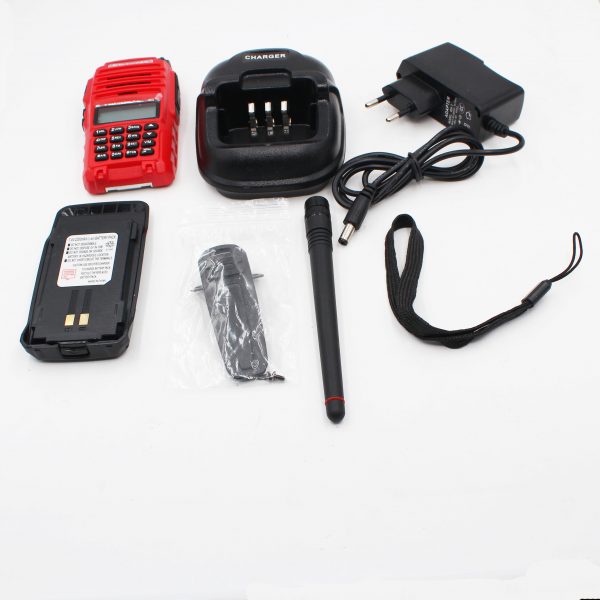 Basic Specification:
General
Frequency Range
SBR 245-246MHz
Channel Capacity
80
Channel Spacing
5, 10, 12.5, 20, 25,30, 50kHz
Frequency Stability
±5PPM
Operating Temp.
–25°C ~ +60°C
Operating Voltage
7.4V CB Radio
Antenna Impedance
50Ω
Dimension
100x 58x 34mm
Weight
200g (Include Battery & Antenna )
Battery Capacity
2200mAh(Li-ion Battery)
Battery Life
about 12 Hrs (5-5-90 Duty Cycle)
Transmitter
RF output power
 1W
Modulation Type
16kΦF3E
Modulation Limiting
≤5kHz
Modulation Character
+3dB / -3dB
Spurious Radiation
0.75μW
Adjacent Ch. power
≥65dB
Max Fr. Deviation
≤5kHz
Occupied Bandwidth
≤16KHz
Receiver
Receiving Sensitivity
0.25μV
Adjacent Channel Selectivity
60dB
Inter-modulation
60dB
Co-channel suppression
-8dB
Audio Response
+2dB -10dB
Rated Audio Power Output
500mW
Rated Audio Distortion
≤3%